My last post was a tiny glimpse of life 12 yrs ago in our home. Many have read it and sent messages, comments and love. I have appreciated every person who took the time to give me a cyber hug. Because you accept that this snapshot is not the total sum of me, I feel safe enough to keep sharing.
A recurring theme in those messages was Guilt.
I shouldn't feel guilty, please don't feel bad, don't have regrets....
So I thought I would give you my little take on this.. it's okay if you disagree, it's okay if you comment and share your opinion (kindly). This is something I have battled with for years, tried to wrestle into something I can sleep next to (metaphorically).
There is a difference between feeling guilty and feeling regret.
Guilty means "I did this on purpose" . Guilty means "I chose this".
I do not feel guilty. I wanted this family and these babies very much and so badly wanted them to have happy, healthy childhoods and beyond. I would never have chosen for them to see their mother like this, to break their tender hearts like that. I didn't choose the anxiety, the uncertainty, the crippling fear, the nightmares, the long tear drenched days, the senseless arguments with The Man I Married. I didn't choose it and I don't feel guilty for it.
But I have regrets. I wish it were different. I wish I had found help earlier. I wish I had insisted that all wasn't okay the first time I saw the Doctor who sent me away with a condescending smirk. I wish I was older and more aware of myself when I had my children. I wish I could once and for all settle the heart of my beautiful girl. I regret those things.
The first glimmer of regret was the first glimmer of strength to make tomorrow different.
The first time I realised that doctor was a complete tool who didn't listen to me was the first time I realised that the Doctor isn't all-knowing God.
Those fights with The Man I Married will be forever why I love him. He stood by me through all my 'crazy'. He held on when I wanted to let go. He stepped up as Daddy and Mummy when I was too lost to be either.
I'm stronger than I've ever been, more balanced than I could have dreamt of. I have thought long and hard about what is important and what gets to stay in our world.
Guilt does not get to stay.
Regrets.. well, to me, they are the seashells on the shoreline.. empty and no longer used, but a reminder of what came before.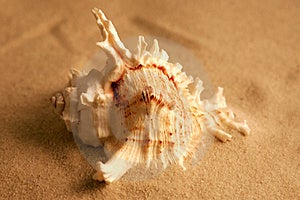 If you are struggling, if you feel the same way as I did. If you know something isn't right and need a starting place , contact Beyond Blue , speak to your doctor or Child Clinic Nurse. Speak to your best friend, your Mother In Law, speak to me at lybliss@gmail.com -
Please speak to someone. I promise you that this can be different, better, easier. I will hold your hand xxx