Let me say this first - I am easily amused.
Set me down with 10 spare minutes and a google screen and I am as happy as a pig in poo!
This morning with a cup of coffee and too much time on my hands, I thought I would find a new book to download onto my Kindle.
So I googled "Funny Books" and hit search.
Now that I have stopped snort laughing, I am sharing my favourites, in all their glorious wrongness.
Please...don't.
For woodworkers who have already made enough decorative bowls and cutting boards.
It seems there is no end to the handiness of some people, and whether you are a cat owner or dog owner there is no reason why you shouldn't be able to shave them bald and come up with something cosy.
If Self Improvement is more your thing, don't worry! I have something special for you.
I've tried this. It totally doesn't work.
Like, REALLY love him.
In red ink.
That's a lot of love.
Perhaps I should get a copy of this for J-man , along with a balaclava and a machine gun.
oh dear!
I think I already read this one.. I am awesome!
For those preferring some fictional escape -
Love the little elf cuddling Santa LOL
...............
A question every mother has asked at least once in the toddler years.
Okay this one might be a fake but it made me laugh.
But this one is real. Someone actually thought that was an appropriate title.
And finally, for those nights when you just are not "In The Mood"
I'm off to buy some wool.
xxx
Linking up for Wordless Wednesday (or in my case Minimal Word usage as I can never shut up completely)
Trish at
My Little Drummer Boys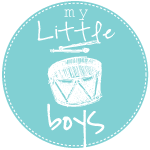 Bree @
Twinkle in the Eye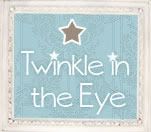 & Create With Joy